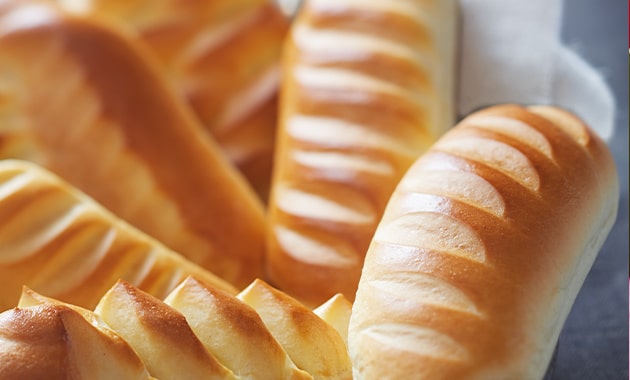 These soft pain au lait buns will be perfect for breakfast or for snacks for your children!
1. In a bowl, mix the flour, sugar, salt, butter, milk, yeast and beaten eggs. 
2. Knead until you have a dough with an even consistency. 
3. Cover with a damp cloth and leave to rest for 1 hour 30 minutes.
4. Then shape into small, long buns and put them on a baking sheet. Cover with a cloth to prevent the dough drying out and leave to rest at room temperature for 1 hour 15 minutes.
5. Bake for 30 minutes at 160°C.