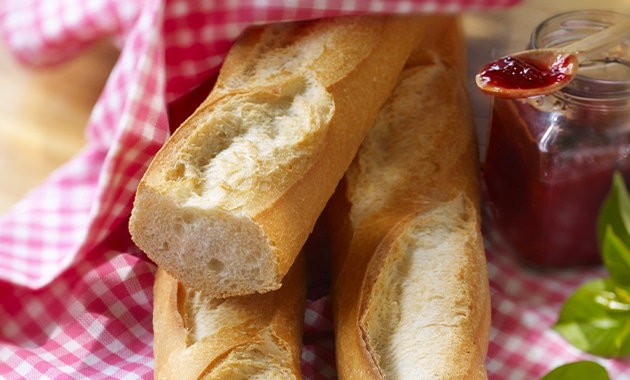 With this recipe, you can make home-made baguettes every day!
1. In a bowl, mix the flour, salt and water then add the yeast mixed with a little water.
2. Mix and knead until you have an even consistency. Leave the dough to rest for 20 minutes.
3. Divide the dough into 3 equal parts, cover with a damp cloth and leave to rest in a warm place for 10 minutes.
4. Shape the parts into 3 baguettes, put them on a baking sheet, cover to prevent the dough drying out and leave to rest at room temperature for 1 hour.
5. Score the top of the baguettes using a knife and bake for around 25 minutes in an oven preheated to 240°C.