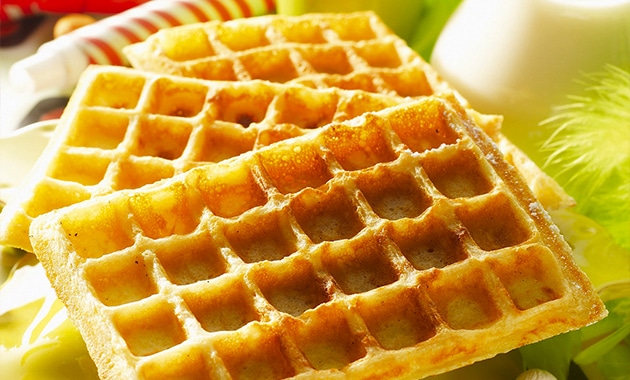 Discover this waffle recipe, ideal for the whole family!
1. In a bowl, mix the flour, sugar, vanilla sugar and salt. Add the eggs one at a time while constantly mixing.
2. Add the yeast mixed with a little water.
3. Add the milk little by little, continuing to stir, then the melted butter and then the rum.
4. Mix with a whisk until you have a dough with an even consistency.
5. Cover the bowl with a damp cloth and leave to rest in a warm place for one hour.
6. Mix with a whisk again.
7. Cook the waffles in a waffle iron for 5-8 minutes, following the appliance instructions.