Offering a home delivery service
Home delivery is attracting more and more consumers who want to enjoy their bread and pastries without having to leave their homes. Why not offer this new service to your customers? Taking orders, delivery, types of products... Follow our advice to set up your own delivery service, in addition to in-store sales.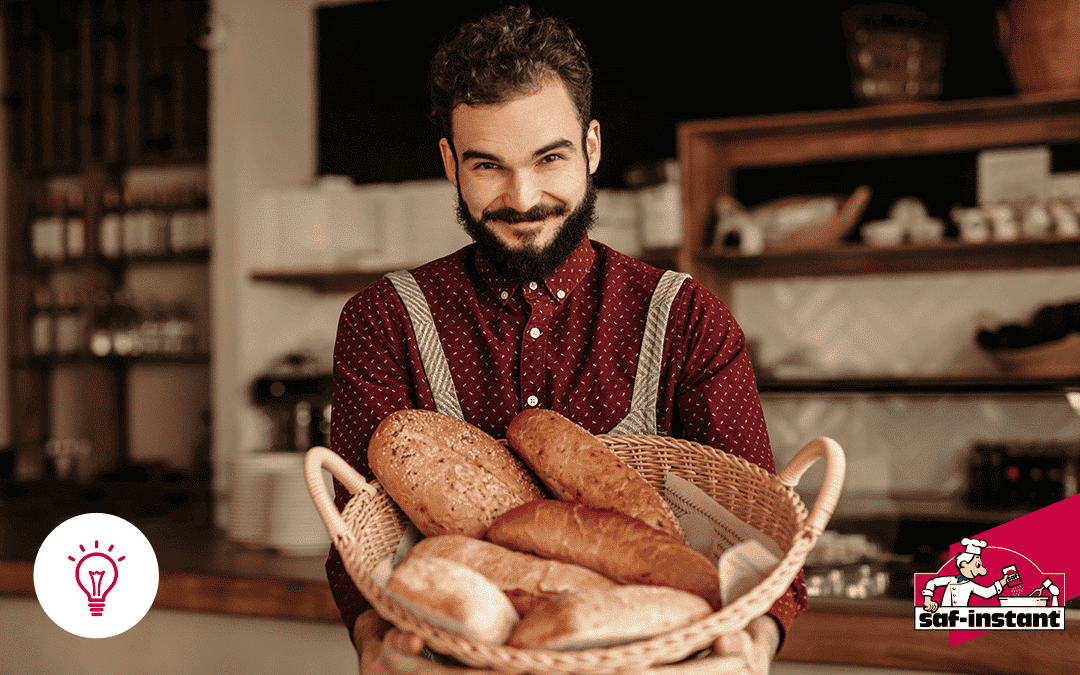 Home delivery: what are the advantages?
Saving time, speed, security, flexibility… Home delivery offers many advantages. For you, it means:
An opportunity to develop your business with a new distribution channel.
A solution to the constraints on your customers (lack of time, travel restrictions, health reasons).
A competitive advantage to keep your customers coming back and attract new ones.
For your customers, it means:
A significant time saving (no more travelling, no more queuing in the shop).
A different way to enjoy your products, with no time constraints.
A way of buying in line with current trends, adopted by a growing number of online shoppers.
Are you ready to get started?
For your home delivery service to be efficient and cost-effective, you must be able to:
Respond to a production surplus.
Deliver on time (especially if you deliver yourself).
Build and live up to a strong reputation via social media.
Take the time to assess the interest and feasibility of a home delivery service for your business:
Do you already have the demand for this type of service?
Who among your customers might be interested?
Which areas do you want to deliver to?
Do you have the capacity to hire staff and/or delivery drivers?
From order to delivery, what are the possible solutions?
Part of the added value of a delivery service lies in the taking of orders, which should be as easy for you as it is for your customers. There are several possible solutions:
By phone: a simple solution which does not require any additional investment, but quickly becomes tedious as soon as the number of orders starts to increase. To be avoided in the long term.
By creating your own e-commerce site: many turnkey solutions exist to create a website tailored to your bakery, including an online ordering and/or payment module. If your catchment area is not too large, you can do your rounds yourself at the end of the day, or plan delivery times during the day.
By joining a specialised platform: by taking out a subscription, online services such as Jumia, Glovo or Rapidos offer e-commerce solutions, including online storefronts with payment solutions, inventory management and delivery services. It is an effective SEO tool to gain visibility and develop your customer base: users geolocate you via a dedicated app, you prepare your orders and drivers deliver them.
Which products should you offer?
To simplify transport and deliver your products in the best condition, choose a simple offering that will allow you to control the quality of your service:
Breads, pastries and small baked goods – products which don't spoil easily and are not difficult to transport.
Snacks – sandwiches, pizzas, burgers or bagels, wrapped in paper or in a box (avoiding liquid fillings/toppings).
For cakes and desserts made with cream or fresh fruit, provide suitable and/or refrigerated packaging.